S.O.S. (Sound Offset Spacer)
S.O.S. improves the intonation at each fret with easy installation.
All you need to do is to insert it right next to the nut between the fingerboard and the strings.
It can manage most of major instruments not only acoustic, classical, and electric guitars but also ukuleles.
It is designed and based on MTS theory (Patent No. 4383272). Made in Japan.
Please check this video to understand how well Sound Offset Spacer works!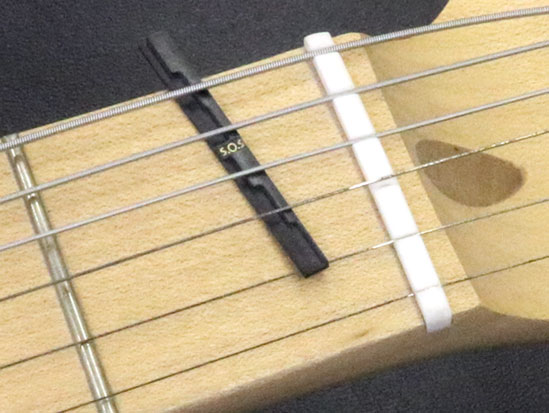 1 Slide the S.O.S into the space in between the strings and fingerboard. If the space is too tight, loose the strings before sliding it in.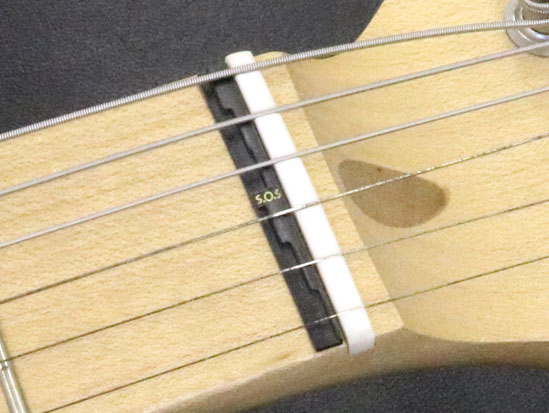 2 Adjust the location of S.O.S according to each strings, making sure the strings are on each compensated area and there is no gap in between the S.O.S and the nut. If the S.O.S is wider than the nut, cut the sides of S.O.S to match to the nut.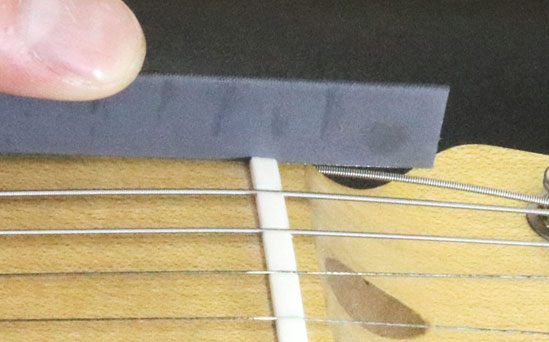 3 If the bottom of the string slot on the nut is higher than the S.O.S.
You may need to make small adjustment.
1) File the string slots deep enough to flush with S.O.S surface(Recommended).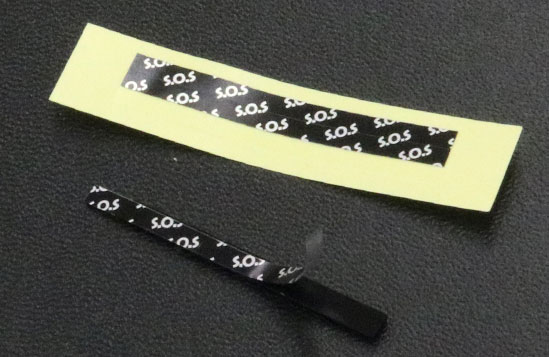 2) Affix the height adjust tapes included in this package to the bottom of S.O.S to adjust the height to match to the string slots. A layer of tape can raise the height by 0.1mm at a time.
Please check first if your instrument fits to the spec S.O.S requires in scale length and string material before the installation.
Visor Nut for electric guitars (slot in type)
It is not good enough to adjust the intonation only at the saddles.
Try the Visor Nut for those who really care about sound!