Characteristic
Visor Nut is a bone nut developed based on MTS theory (Patent no. 4383272).
This can dramatically improve the intonation near the lower fret positions of electric guitars.
Since the material is bone, even if you replace a nut originally installed on a guitar with a Visor nut, the tone won't change much. Rather, the guitar can make beautiful harmony and sound, as the intonation of each string is almost improved.
Please check this video to understand how well Visor Nut works!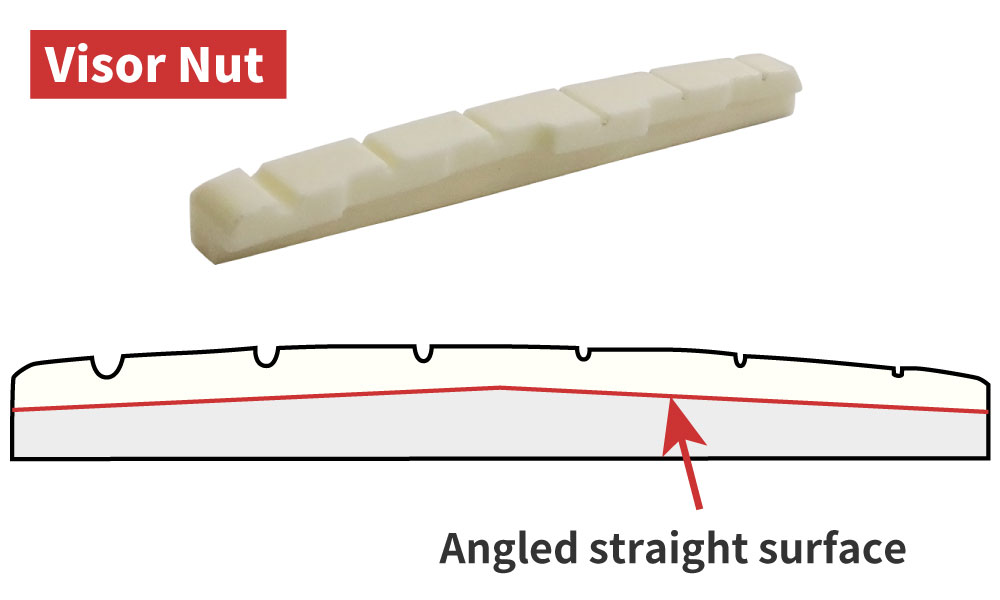 VISOR-NS1 was designed for ST/TL type electric guitars with 9.5″ radius fingerboard.
However, Visor Nut can be installed even on 7.25″, 10″, and 12″ radius fingerboards because the bottom of the visor (a zigzag part) has a unique shape like two sides of triangle.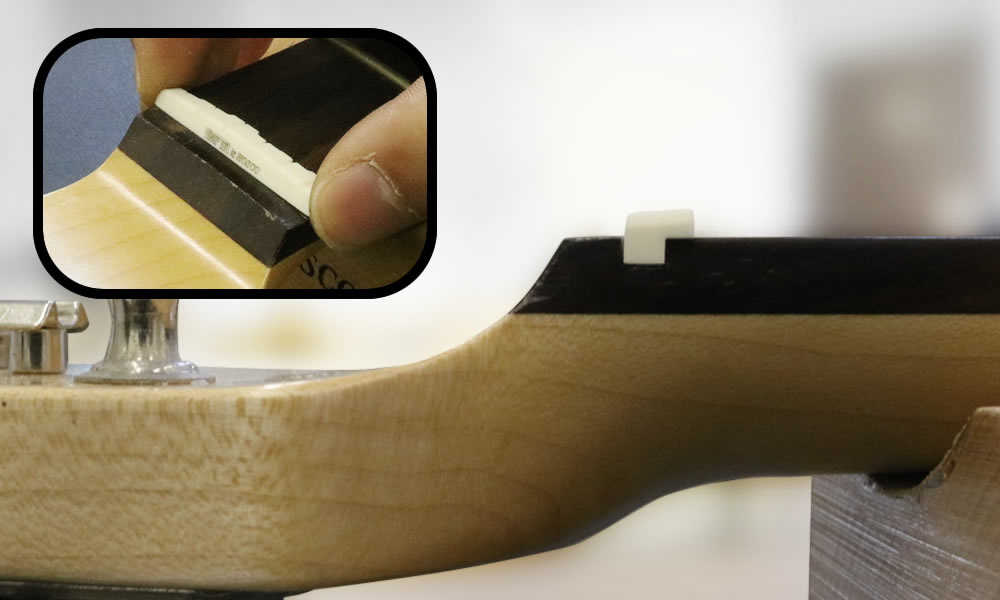 VISOR-NS1 can be installed on ST/TL type (slot-in type) guitars only, not other types.
Please kindly note that minor adjustment will be required on fitting and radius at top.