Characteristic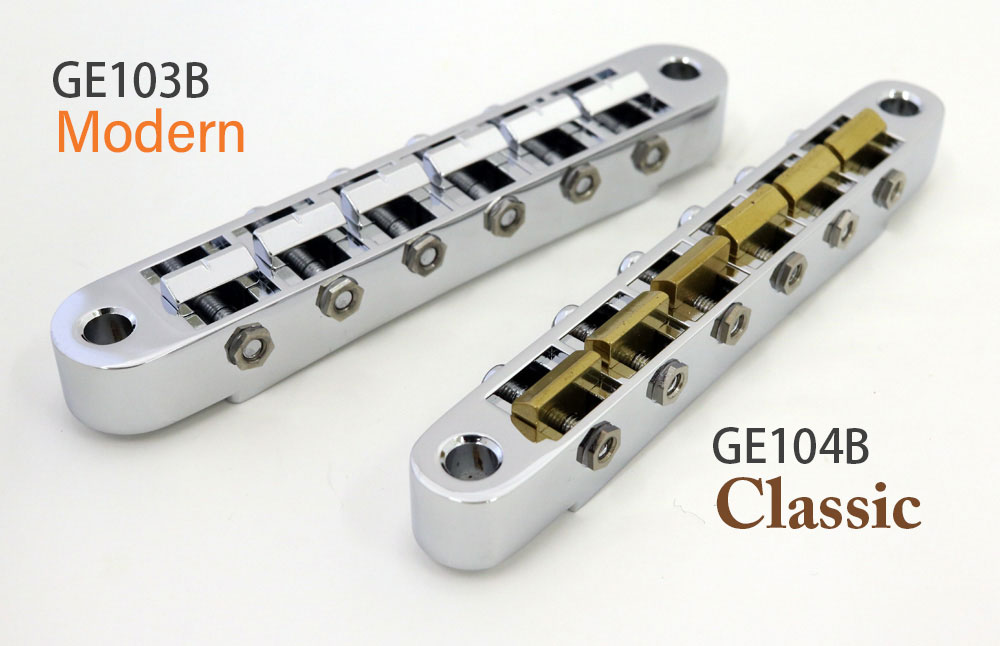 300mm (Approx. 12") radius​
The 12″ radius is used on most of LP type electric guitars.
You can match the radius on both of fingerboard and bridge.
The narrow shape looks good on vintage guitars.
The saddle radius of the regular GE103B bridge is 12″, but the GE103B bridge has a wide shape.
Our special GE104B bridge has both of 12″ radius and vintage look.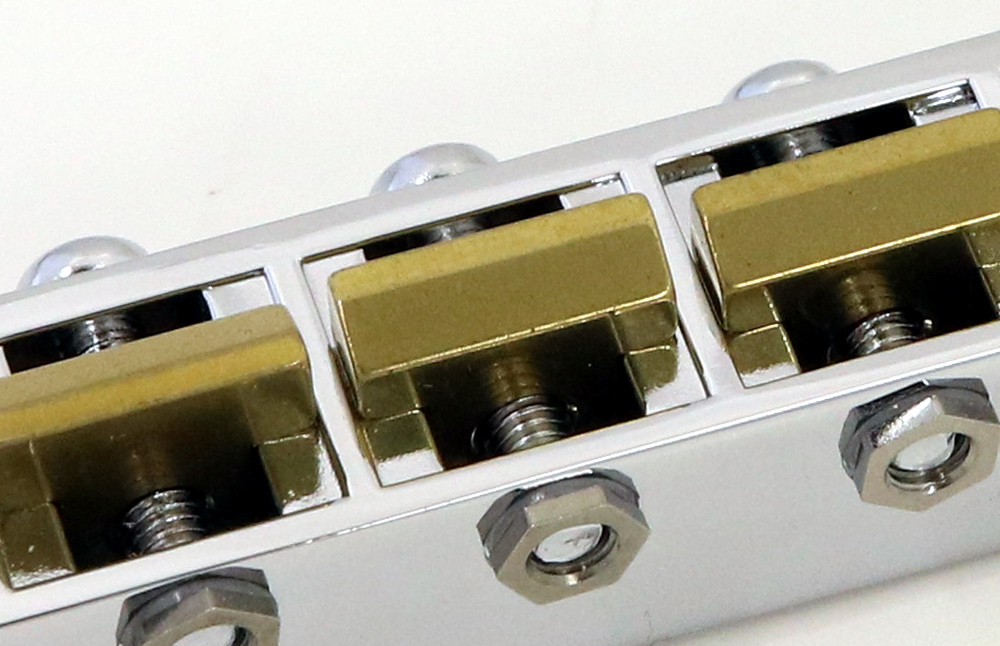 Generally speaking, many people like brass saddles more than zinc ones because of the longer sustain and warm sound.
There are no notches on the saddles. You can adjust the string spacings as you like.