Precut Stainless steel Fretwire
Not just pre-cut to certain width, Hosco Stainless Fret sets have been designed to tapered-fit to fingerboard from low frets to higher through.
And that eventually reduces hardship in cutting tough material.
For final trimming the edges to complete, our TL-FC28S, Stainless Fret Cutter, available soon, would be highly recommended.
Stainless Steel
Nickel silver
Length
43mm (Nut)/53mm (12th fret)
plus 0.5mm extra
70mm (2-3/4")(evenly)
Radius
250mm (10")
300mm (12")
#of piece/set
24
24
Hardness
HV300
HV175 (HF-U:HV200)
Tang cut
Yes
None

Hosco Stainless Fret sets have been prepared to cut to the standard fingerboard width
(43mm at the nut/53mm at the 12th)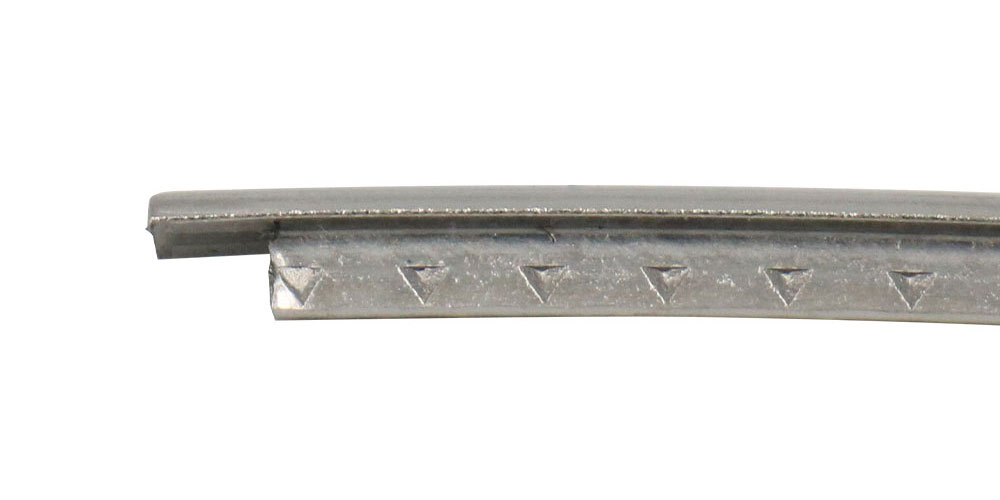 For fingerboard with binding, overhang of 2.5mm for both ends helps to cover the extra width, minimizing final trimming the edges.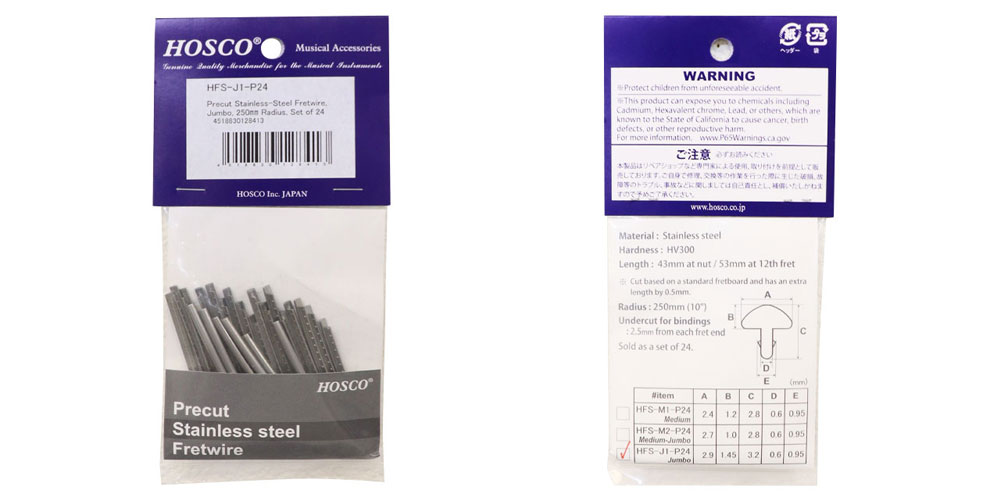 Hosco Stainless Fret sets are supplied with 24 pcs./set in plastic bags with Hosco header
TL-FC28S (Stainless Fret Cutter)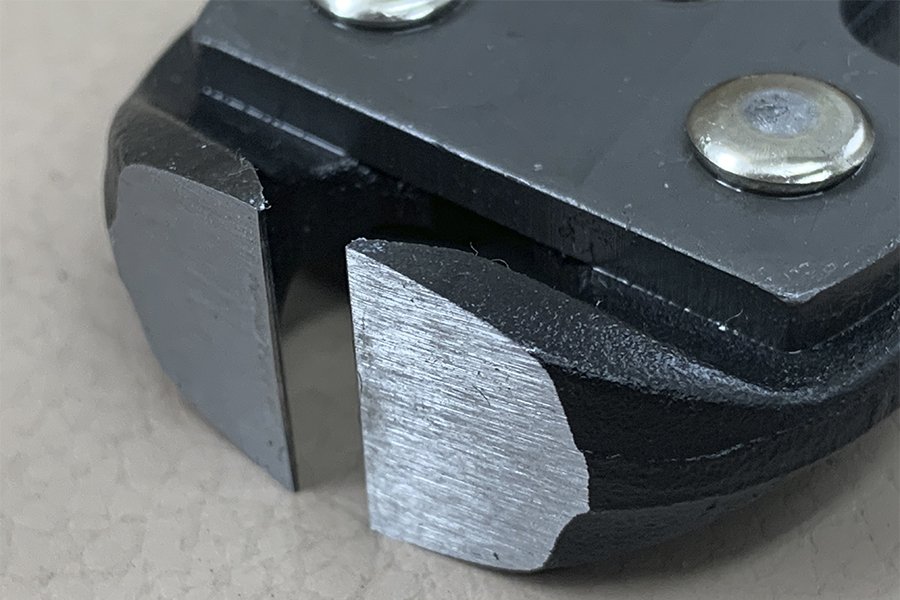 Special cutting edges
tough and making flat fret end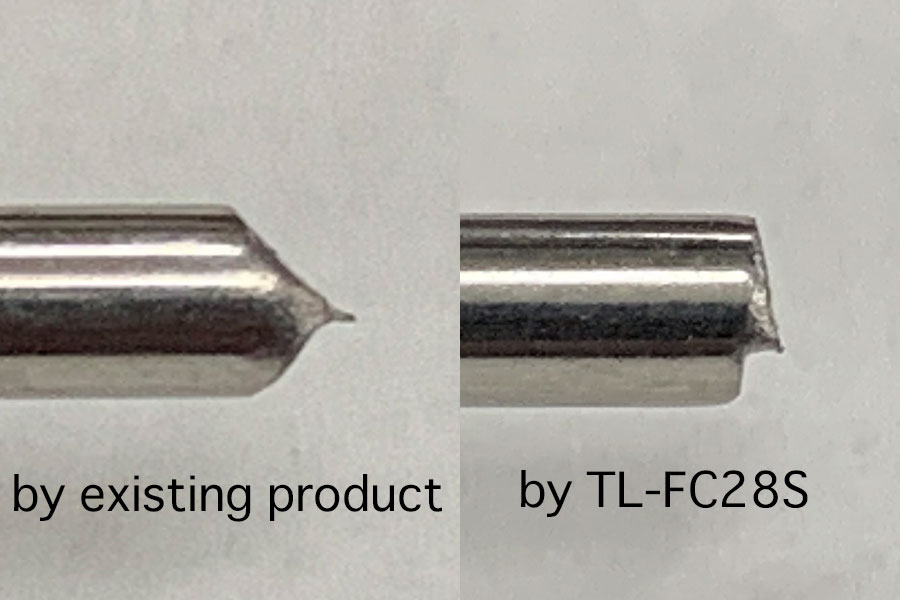 Leverage handle
Less power to cut hard stainless steel frets