New : High rust-preventive lubricant tool oil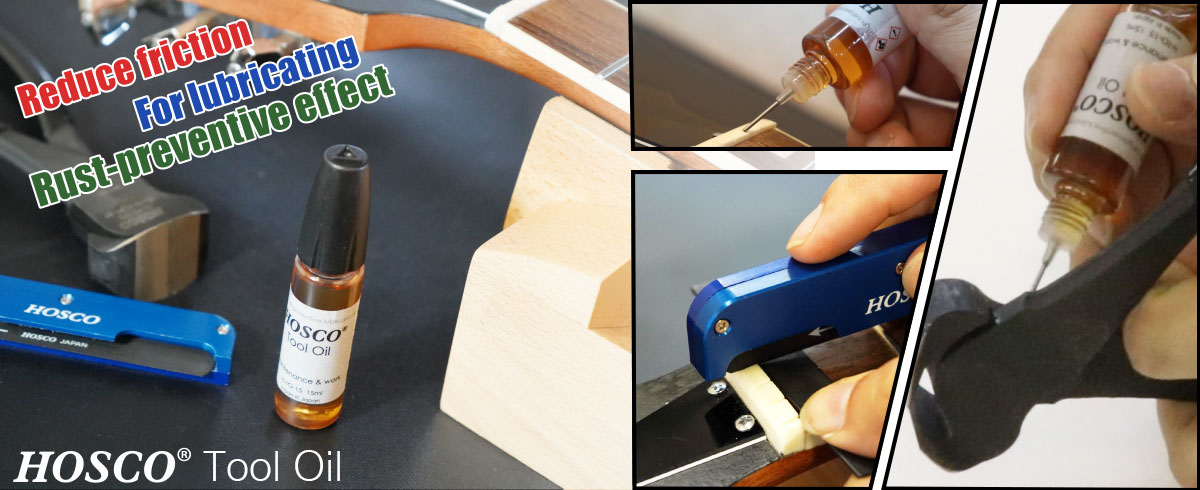 H-TO-15 HOSCO Tool Oil provides various uses and better condition.
Check the video and learn how well H-TO-15 works.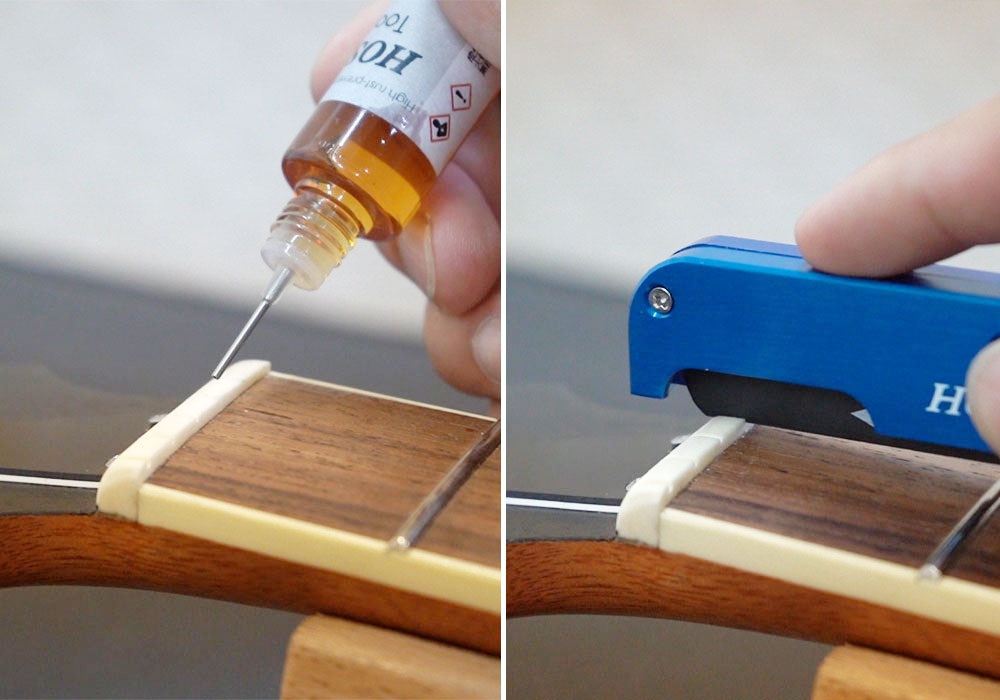 Reduce friction in filing and sawing operations
It reduces friction between the file and the nut.
You can make finer nut slot adjustments with less force.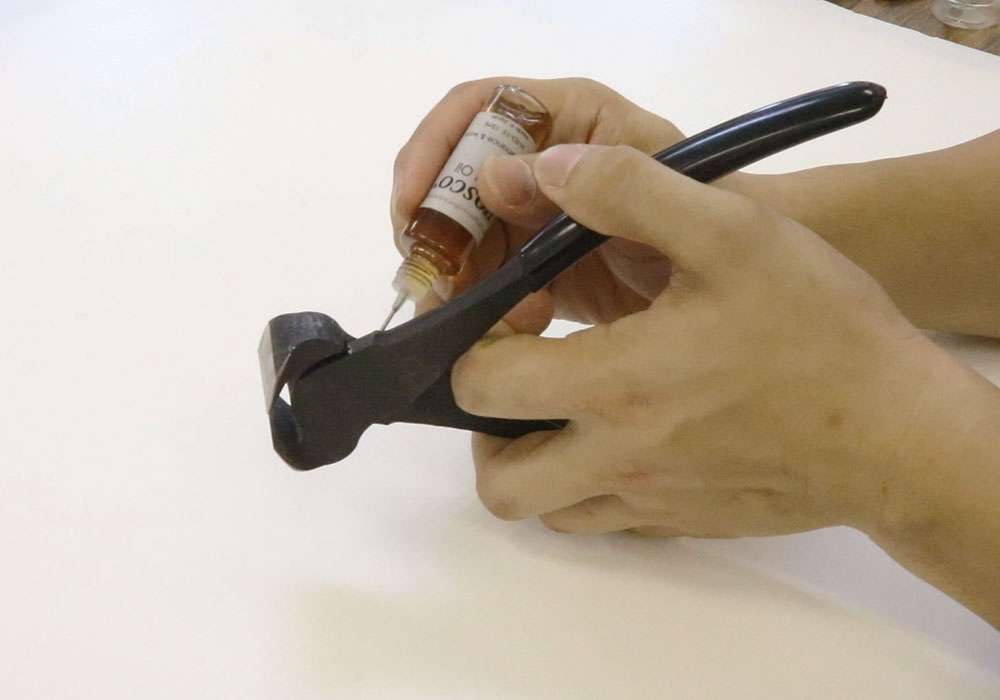 For lubricating the pivot point of pliers
Lubricate the pivot point of the plier with H-TO-15 for smooth movement.
You can use the plier for the long time with non-stressful and a light touch.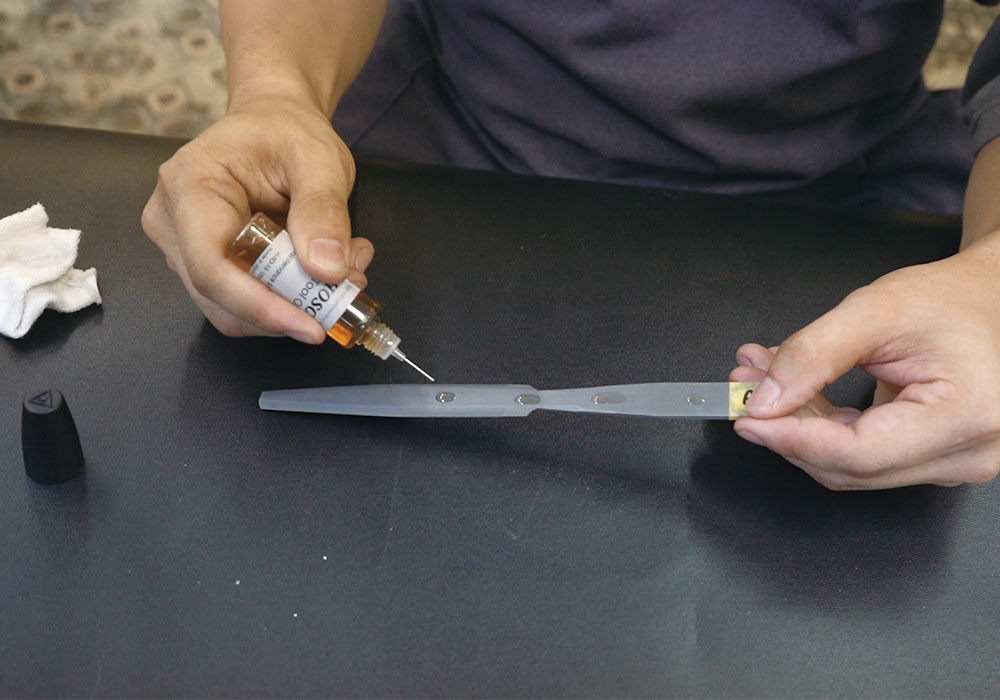 High rust-preventive effect
A thin coating of H-TO-15 provides a long-lasting high rust-preventive effect.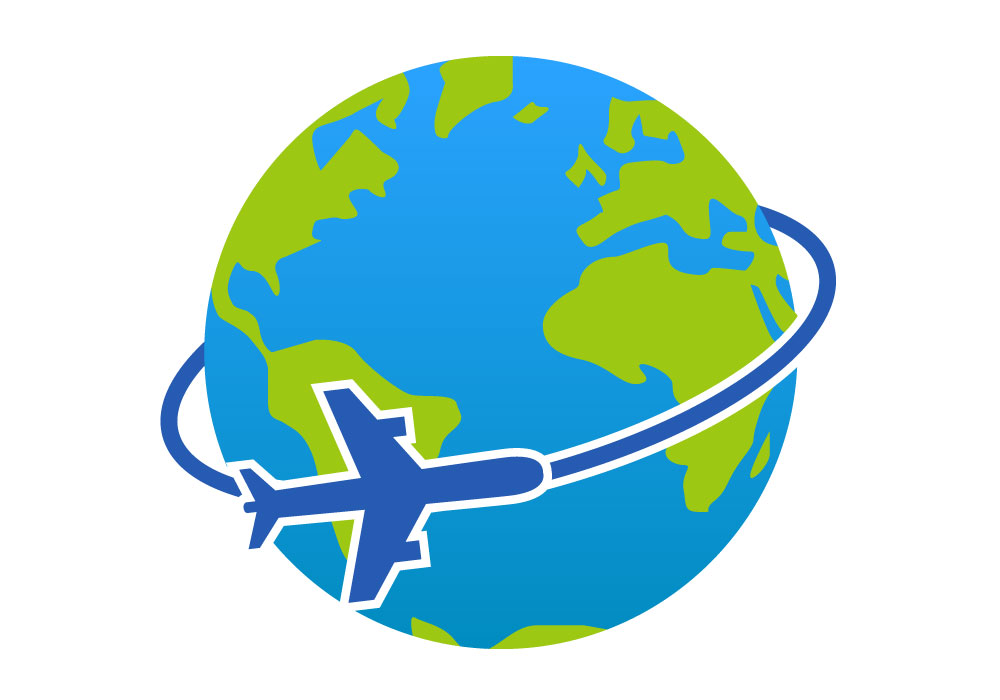 Meet air safety regulations
It meets air safety regulations and can be transported by air plane.
We can provide the SDS (Safety Data Sheet).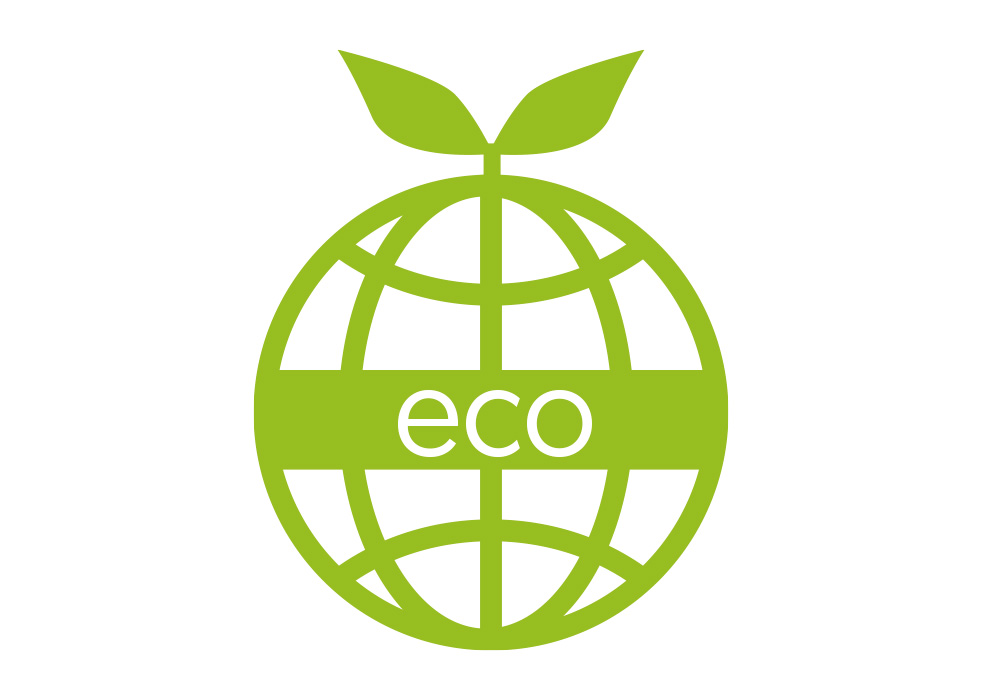 Meet environmental regulations (RoHS, PFOS and REACH)
It is chlorine-free, halogen-free, solid lubricant-free, and contains no regulated substances.
And it does not adversely affect rubber and resin materials.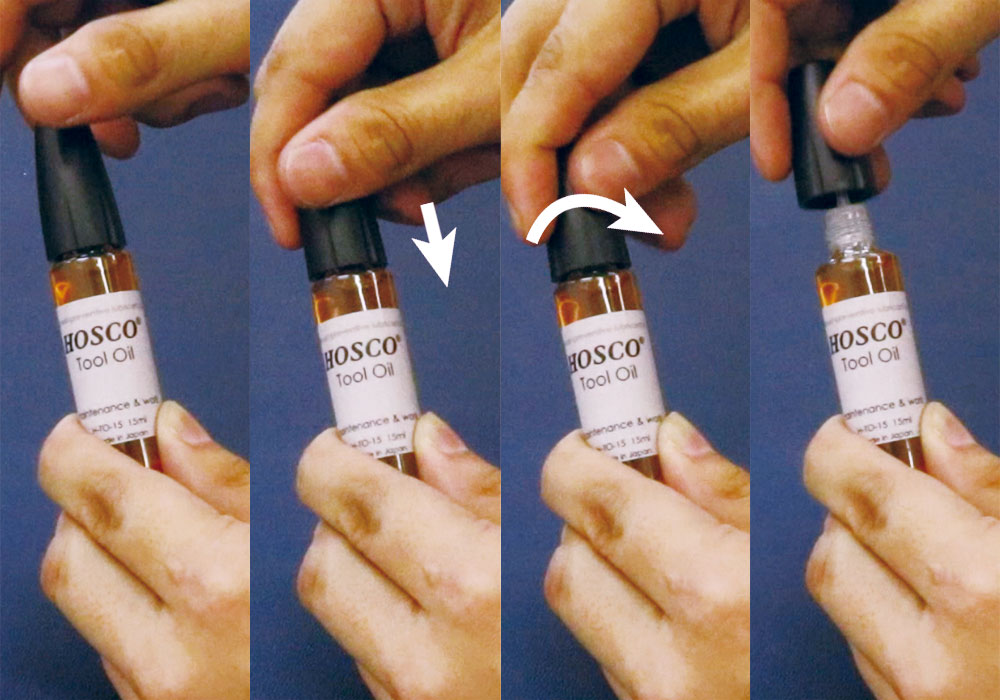 H-TO-15 is filled in a plastic bottle with child safety bottle cap.
How to remove and screw the cap is shown as the left.
Turn the cap counter-clockwise to open,  while pressing it down. 
15ml plastic bottle with child safety bottle cap
Volume: 15ml
Bottle size: diameter 20mm/ height 90mm