New products for Music China 2023
Bone is one of the popular material for string nuts. The color, "BLACK", on this new series is impregnated deep inside to the core, not just appearance but also "black to the bone". There are a few kinds of black string nuts in the market, but if you prefer the sound of bone nuts, this will be your first choice.
Hosco special tuners by Gotoh
Fret Files for Stainless Steel Frets
HOSCO compact fret crown file for stainless steel frets is now available. Hard chrome coating is applied to the preceding model to accommodate hard stainless steel frets, and the file itself is also more durable.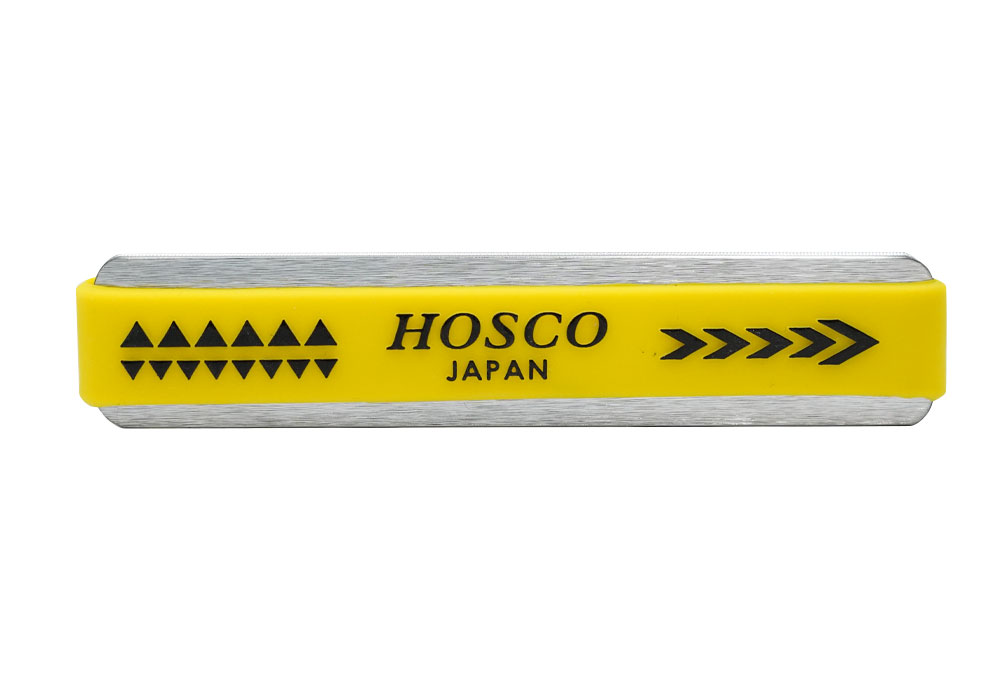 H-FF2HC
For stainless steel frets Medium(R=2mm)
with Yellow Rubber Grip
File Size : 100 x 20 x 4mm (without silicone rubber grip)
This Nut and Saddle shaping tool has 3 different tables with #600 grit diamond. The H-NWT2 uses wear-resistant, self-lubricating POM resin for the body to reduce weight. Please be careful when using it outdoors or storing it, as it will turn yellow or deform when exposed to ultraviolet rays or light. Flat table and 90 degree angles are precisely processed by CNC machine.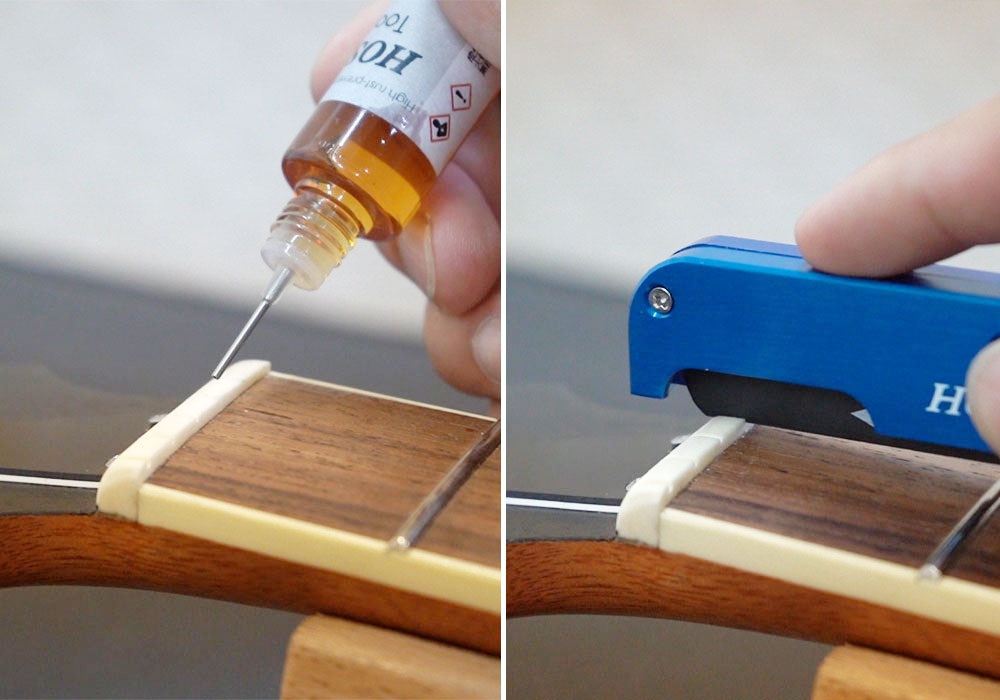 Reduce friction in filing and sawing operations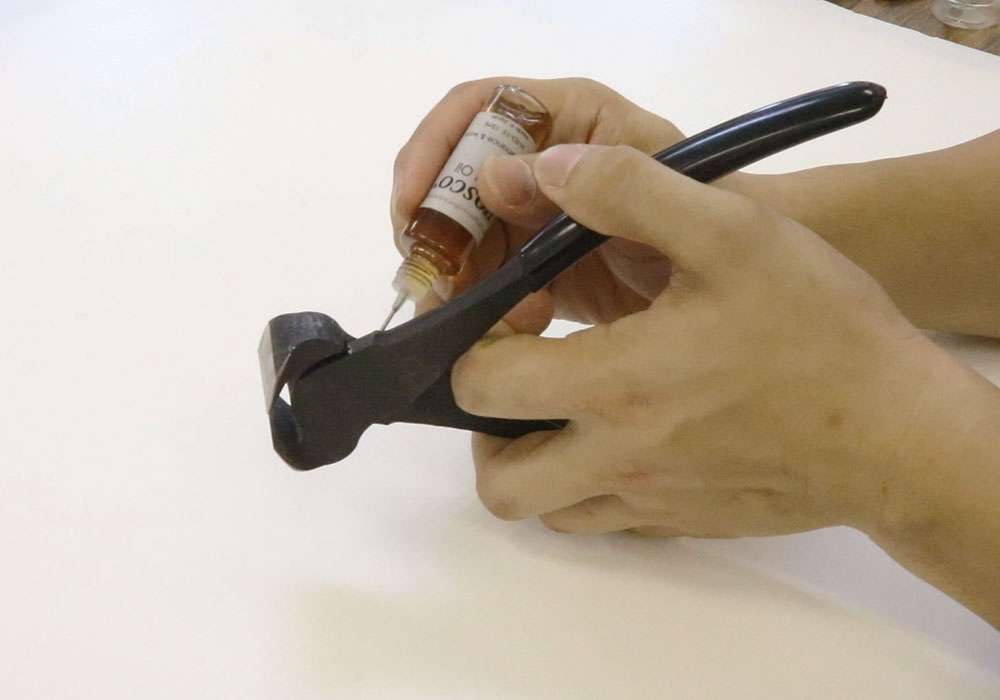 For lubricating the pivot point of pliers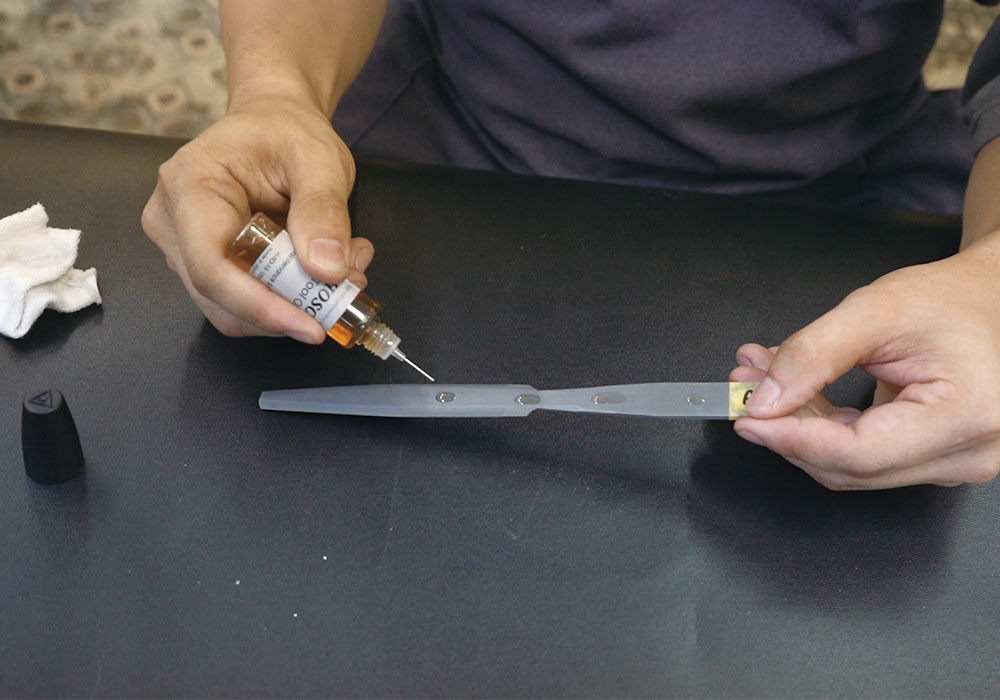 High rust-preventive effect
New Style Locking Saddle. Lockable with simple operation. 510 tremolo bridges with the locking saddles are available. In addition, the locking saddles are sold as saddle sets individually.
GOTOH GBU Bass Machine Heads
Compact open gear bass tuners. Two different diameter string posts and two different shaped buttons are available.