HOSCO Original TL Bridges by GOTOH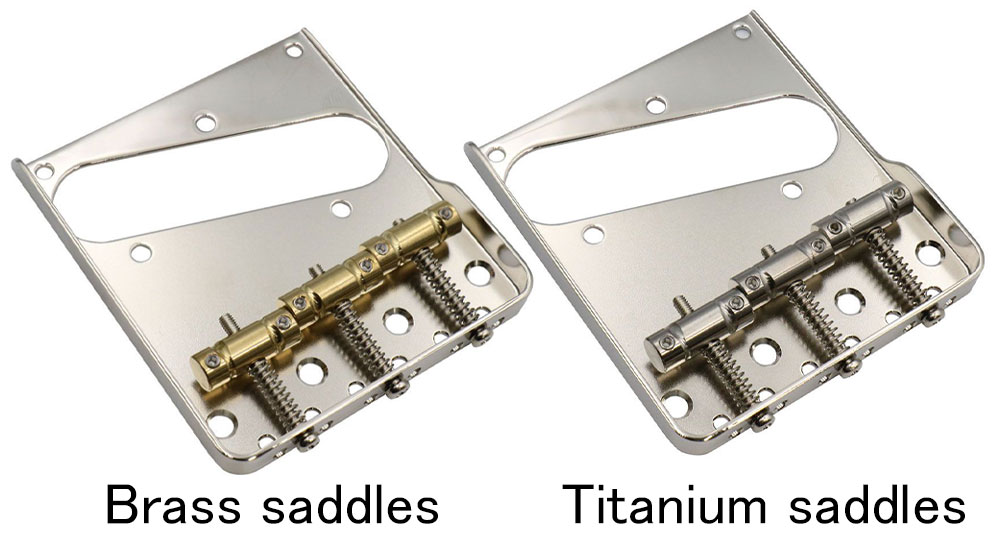 Aiming "a-step-ahead" sound, Gotoh In-Tune saddles designed for more exact intonation are installed as standard equipment on HK-24 series TL bridge. (Option to choose are Brass or Titanium. )
Even with less wall for playability, higher adhesion to the body with 2 extra screws sends string vibration directly to the body.
Available in Nickel (Brass/Titanium saddles) or Aged Chrome (Brass).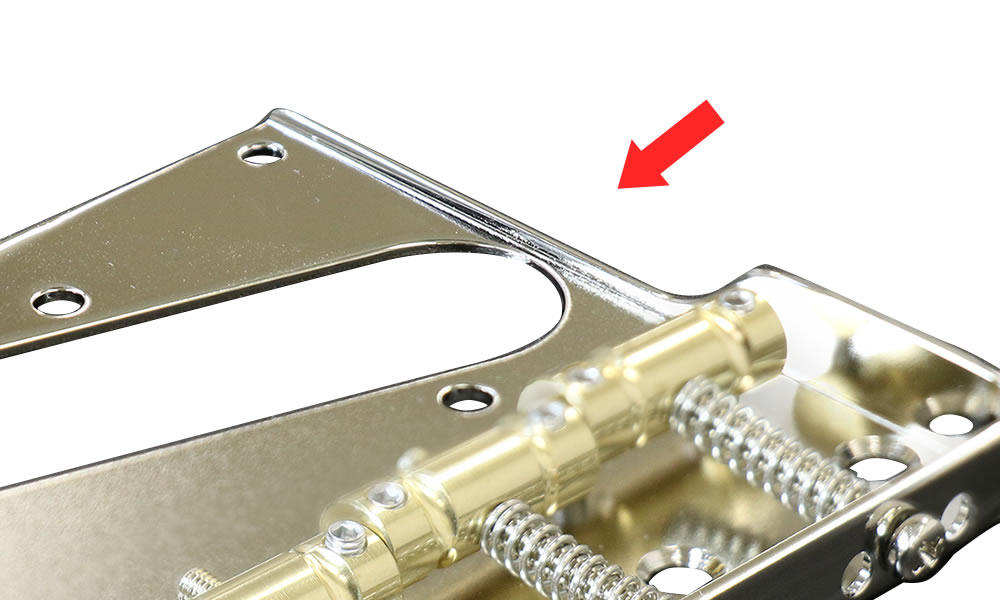 You may feel free from stress with less wall on the treble side.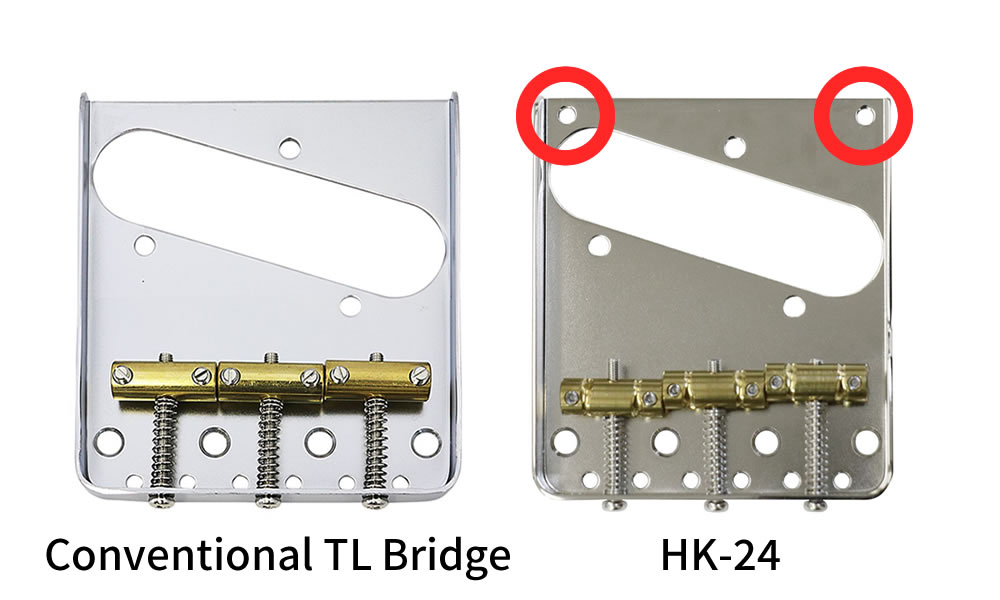 Thanks to 2 additional screws at the corners, tighter fitting to the body straightly transmits the string vibration.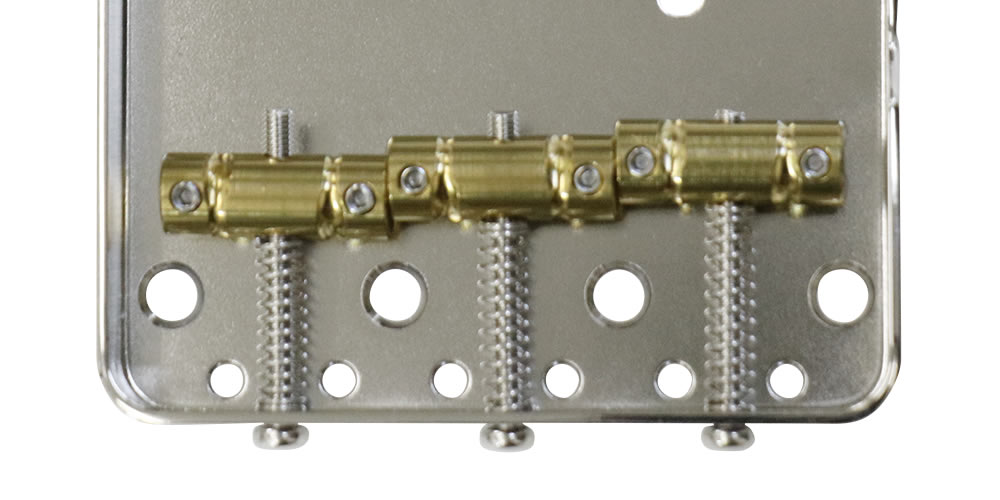 Gotoh's "In-Tune" saddles, (Brass/Titanium), compensating the   intonation effectively, can bring brighter and richer sound.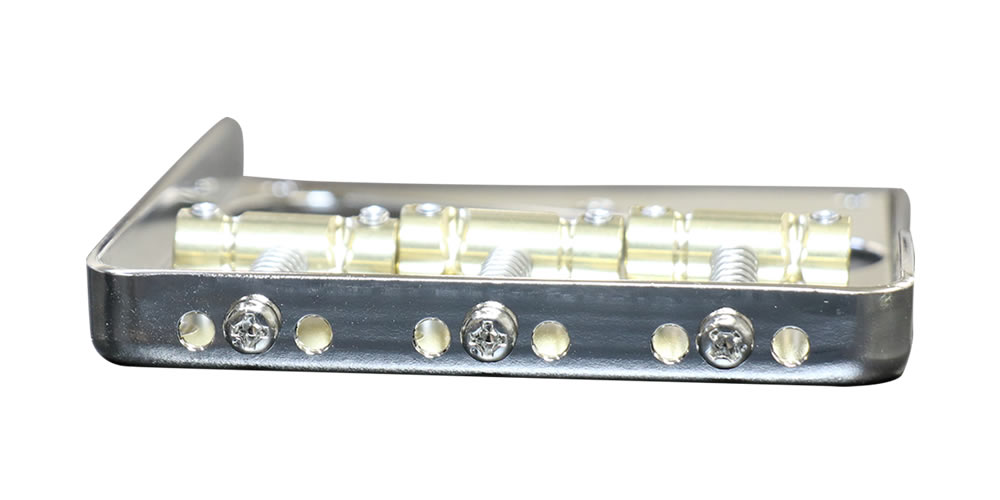 Can handle both back-load and top-load of strings.