HOSCO Original Compact Fret Crown File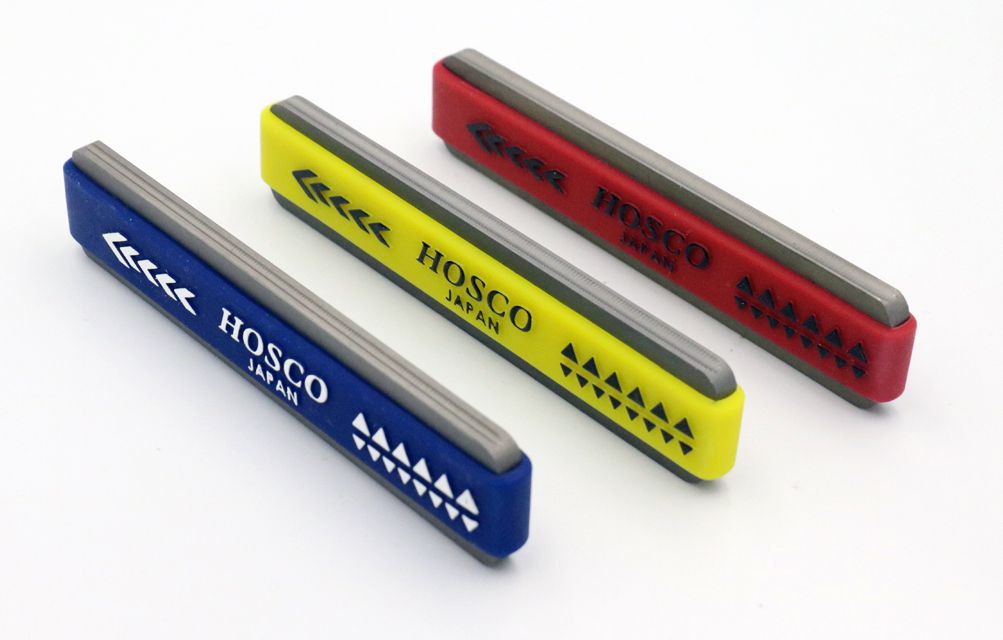 Blue : H-FF1, Small (R : 1mm)
Yellow : H-FF2, Medium (R : 2mm)
Red : H-FF3, Jumbo (R : 3mm)
These fret files are compact, enough to work even on the higher fret position, which closely contact to body top. The silicone rubber band securely holds the file.
Fine and coarse file teeth on both ends make the fret crown work more efficiently.
The rubber band showing coarseness and filing direction has been designed for usability.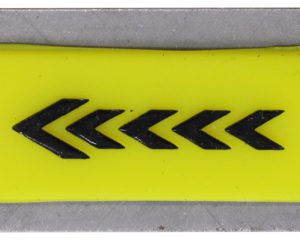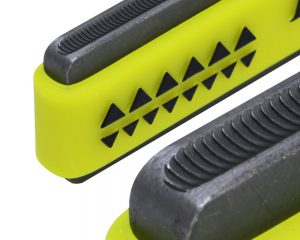 ② Edge for Coarse-cutting
Large triangles show the Coarse-cutting side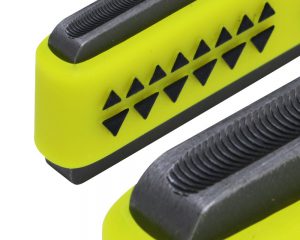 Small triangles show the Fine-cutting side