Characteristic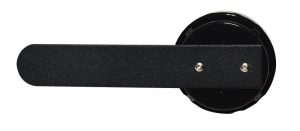 How to use
1. Fix the plate to hygrometer with 2 screws.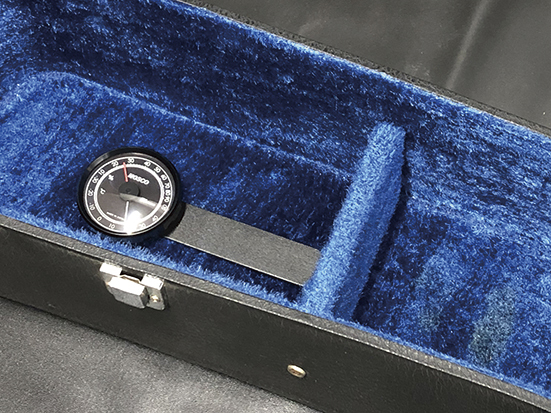 2. Insert the plate under the case pocket wall.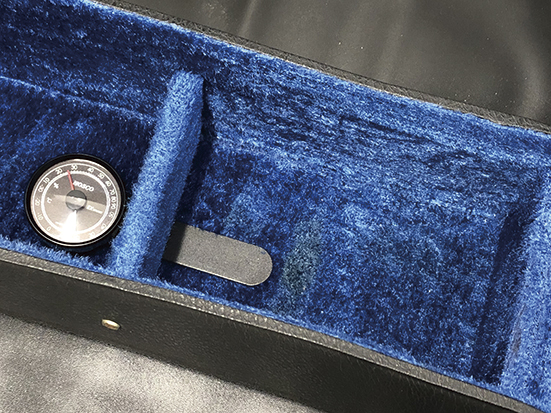 3. Slide in and adjust the position of plate till the hygrometer can be seen clearly.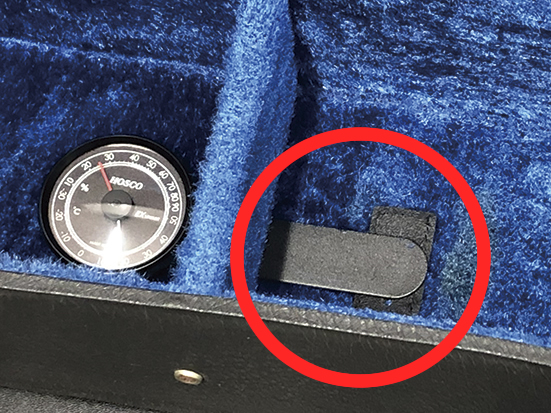 4. Set the velcro tape under the plate. This is for non -slip purpose. The hook side should be at the bottom to catch the case interior.