Characteristic
This fret saw guide is designed for HOSCO fret saws.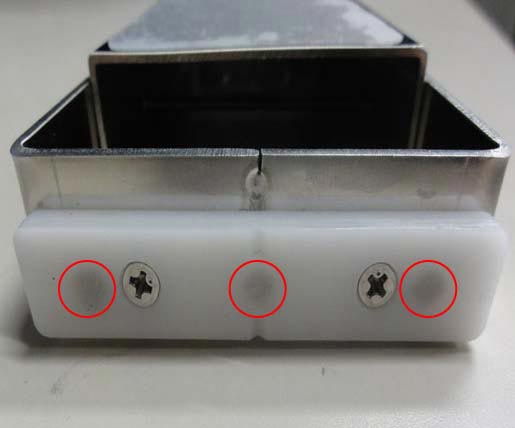 Three Neodymium magnets hold the saw blade.
There is three Neodymium magnets at the red circles.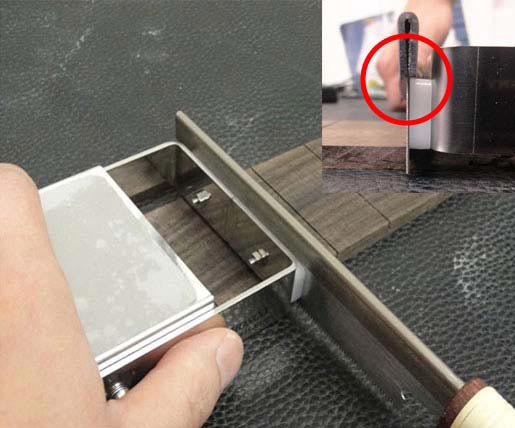 Three Neodymium magnets backed Polyacetal guide draws the saw blade and support the cutting straightly and at right angle to the fingerboard.
This part helps you not to cut too deeply by hitting against the steel spine of fret slotting saw.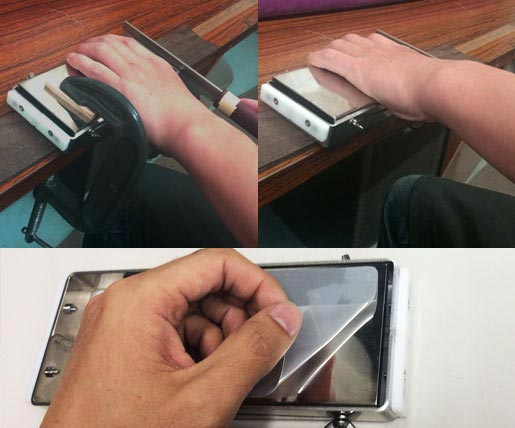 The silicone rubber prevents the fret saw guide from slipping.
The silicone rubber can be removed, if needed.
If you would like to use a clamp for fixing the fret saw guide, please remove the silicone rubber on the side touching the clamp before using a clamp.
HOSCO Fret Saw Guide How to use...
1. At first, please note 2 points.
 1) This fret saw guide can adjust 0mm to 4.7mm slot depth by sliding the frame.
 2) Slide frame side has scale marks. 1 scale mark means 1mm depth adjustment.
2. Loose each wing screws and adjust the slide frame .
 And then screw tightly.
3. if you find the depth is shallow or too deep, please side the frame again and adjust the depth.


It can cut deeply to 4.7mm.

High guide position can be adjustable by setting this guide upside down.