Characteristic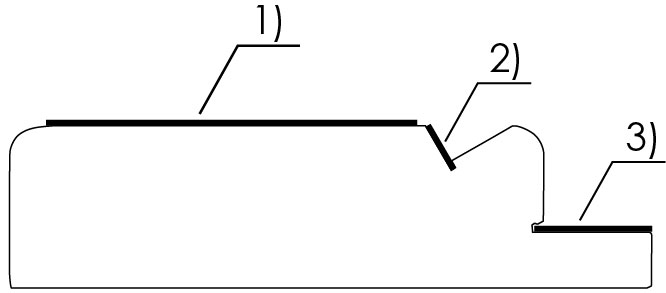 1) 35mm x 180mm flat table
Use for flat surface job
2) 4mm x 180mm 90 degree corner table
Use for 90 degree sanding of saddles
3) 10mm x 180mm 90 degree corner table
Use for 90 degree sanding of nuts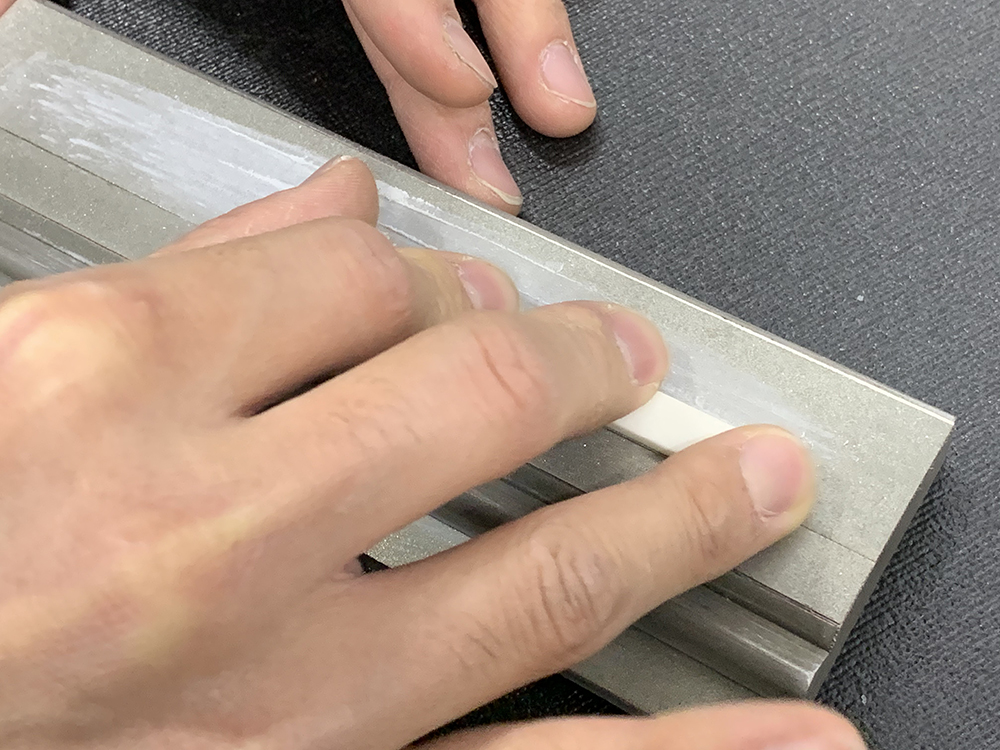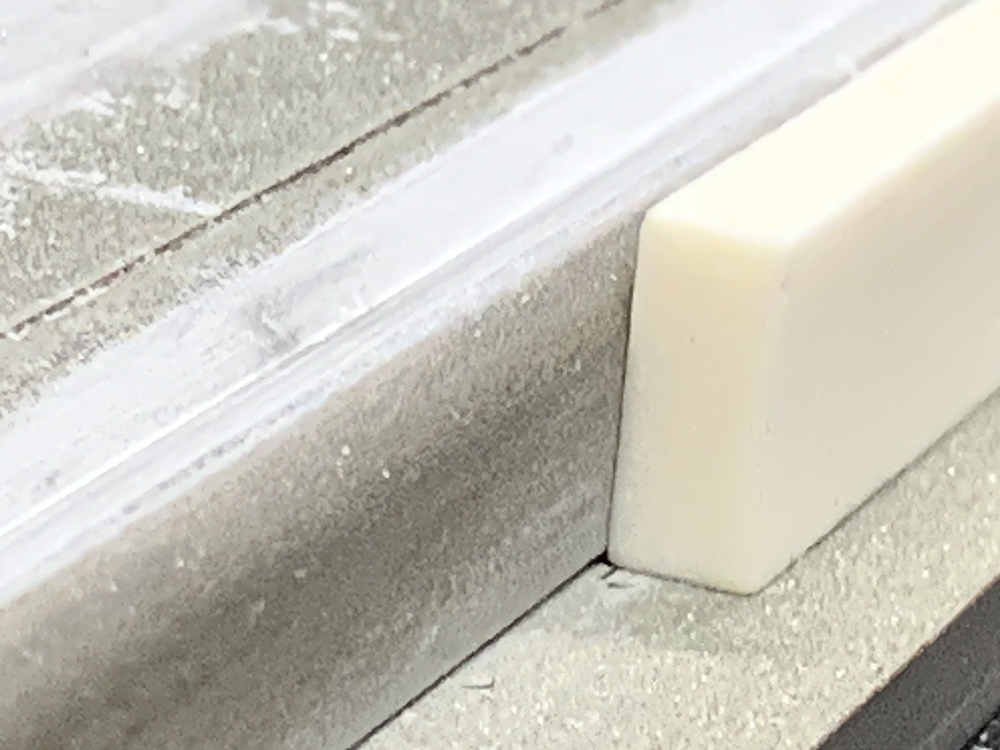 Nut shaping:
Please make flat bottom by using 1).
And then make 90 degree angle perfectly by using 3)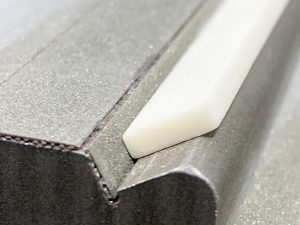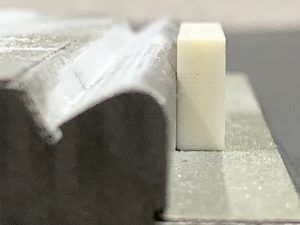 Saddle shaping:
At first, please make one side of saddle flat
by using 1) and then sand the other side to make
flat and adjust the thickness.
Then, make 90 degree angled bottom by using 2).
2) diamond face is 30 degree angled to sand saddle
ergonomically.
And we prepare the replacement diamond sheets.
If the diamonds disappears, please reset new diamond sheets.