Characteristic
For those aiming at more accurate crown shape, UFO would be the first choice to take.
Ultimate Fret crown Optimizer, UFO, can help you restore the crown as close as the original shape in minimal strokes.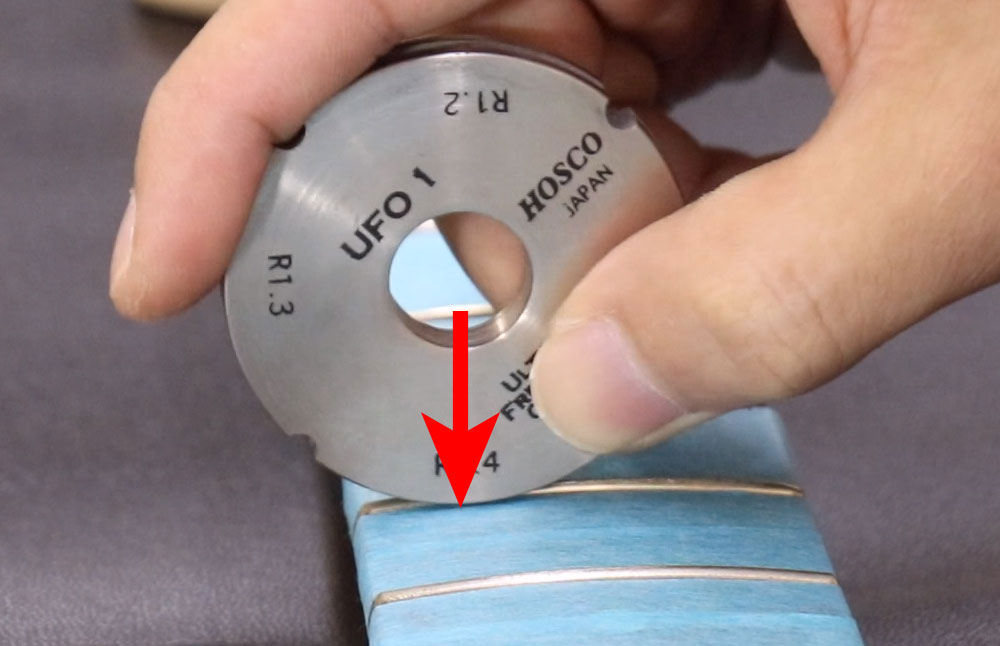 Conventional "stick" type crown file seemingly contacts frets lengthwise, but, due to the fact most fingerboards are with curve, it touches the fret at one point, without even knowing where you are sanding at.
This UFO, a palm size disk, with the point of effort and load aligned, can transmits power straight right at the spot, at least you know where you want to sand visually.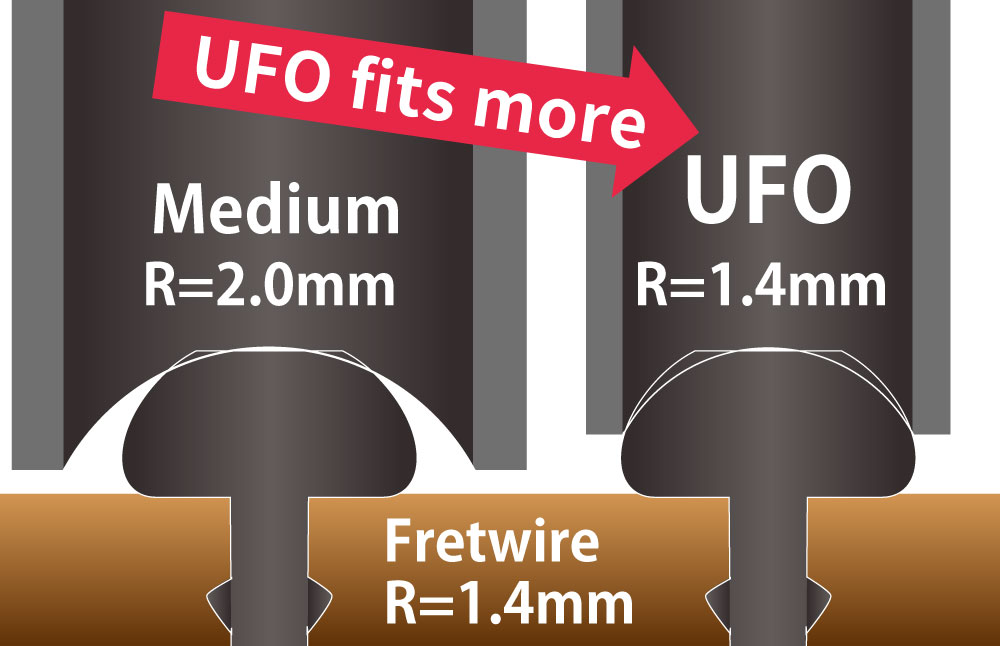 You may have been dressing fret summits with straight file, somehow trusting your instinct and experience. With precise view, that might have left corners unrounded or ruined the arc. UFO can tell you are making the crown in 3 aspects at the same time: height, width, & the curve.
Filing an object with convex surface with a concave tool does make sense.
As we have been supplying you with popular crown files, simple crowning remains as a quick and temporary process in fret work. For those seeking preciseness and advancement, UFO can be of your great help.

To widen the field of work, having both UFO 1 & UFO 2 would be highly recommended so that you could handle broad range of frets.