GOTOH
GOTOH GUT Co. began manufacturing stringed instrument parts in 1960 and is the only domestic machine head manufacturer in Japan. Our parts are sold worldwide and are consistently ranked at the top of the industry by musical instrument makers. HOSCO is the distributor for international market and introduce GOTOH products at winter NAMM, Frankfurt Messe, Beijing PALM show, and Music China in Shanghai.

GOTOH GUT does not have a trading sector and they do not do business with international buyers directly.
Hosco Inc. is an official supplier of Gotoh products for international market.
GE1996T Tremolo Bridge for 7-strings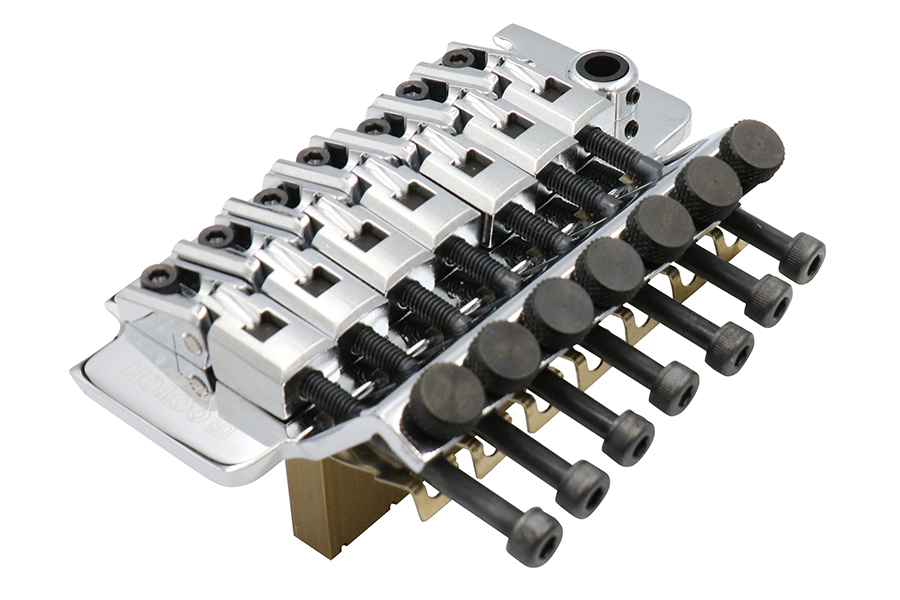 For 7 String Guitar
Finishes : C, GG, B, CK, BS
Block Height: 33mm, 36mm, 40mm
String Spacing : 10.8mm
Saddle Material : Steel
Saddle Radius: 430mm
Suitable Arm : F3
Others : Stud Lock-PAT.
One of the best-selling Gotoh products, GE1996T tremolo bridges have the 7-string version finally. Locking nuts for 7-strings are available as well.
GOTOH : https://g-gotoh.com/?lang=en